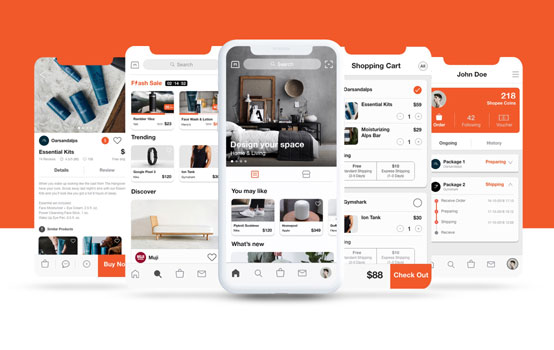 Take Control of Your E-commerce Operations with Our Powerful ERP Solution Efficiency at Your Fingertips
CBO ERP Limited is the ultimate solution for managing your erp for e commerce. Our advanced inventory management system ensures that you never run out of stock, allowing you to fulfill orders seamlessly and keep your customers satisfied.

Simplify Your Order Process
Say goodbye to manual order processing. With CBO ERP, you can automate your order management from start to finish. From order placement to shipping and beyond, our system streamlines the entire process, saving you time and reducing errors.

Stay on Top of Your Finances
Managing finances is crucial for any business.Our e commerce erp financial management module provides real-time insights into your company's financial health. Easily track revenue, expenses, and generate comprehensive reports – all in one place.

Seamless Integration with Existing Systems
We understand that your business relies on multiple tools and systems. That's why CBO ERP is designed to integrate effortlessly with your existing applications, ensuring a smooth transition and eliminating any disruptions in your workflow.

Access Anywhere, Anytime
Your business doesn't stop when you're on the move. With our erp system ecommerce mobile access feature, you can manage your e-commerce operations from anywhere in the world. Stay connected and make informed decisions on the go.

Customize for Your Unique Needs
No two businesses are alike, and we understand that. That's why CBO ERP offers extensive customization options. Tailor our platform to fit the unique requirements of your e-commerce business and watch your productivity soar.

A Platform for Multi-Vendor Success
Expand your e-commerce business with ease. CBO ERP's multi-vendor platform allows you to onboard multiple vendors, manage their inventory, and streamline collaboration – all within a single, unified system.

Seamless Mobile Wallet Integration
Make transactions smoother for your customers. With CBO ERP's mobile wallet integration, you can offer a convenient and secure payment method that enhances the shopping experience and boosts customer satisfaction.

In conclusion, CBO ERP Limited is your trusted partner in streamlining and developing your e-commerce business. Our powerful ecommerce erp software enables you to take control of your operations and ensure efficiency, accuracy and growth. With features like automated order processing, real-time financial reporting, seamless integration and mobile access, we provide the tools you need to thrive in the dynamic e-commerce environment.